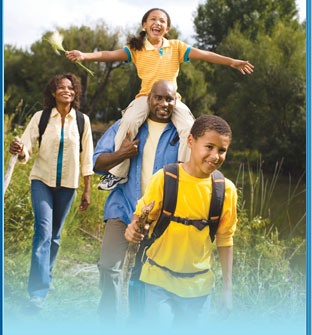 Nearby Attractions
Bonaire Golf Course
Just 15 Miles North West
Brian Orser Arena
Just 5 Miles North West
Burls Creek Family Park
Just 15 Miles South
Couchiching Golf Course
Just 5 Miles North West
Elmvale Zoo
Just 15 Miles South
Georgian Downs Race Track
Just 20 Miles South
Hardwood Hills Cross Country
Just 15 Miles South
Hawkridge Golf
Just 10 Miles North West
Historic Downtown Orillia
Just 5 Miles North West
Horseshoe Resort Golf & Ski
Just 15 Miles South West
Lake St. George Golf Course
Just 10 Miles North West
Molson Centre
Just 20 Miles South
Moon Stone Ski
Just 20 Miles West
Muskoka Lakes Navigation
Just 10 Miles North West
Ontario Waterway Cruises
Just 10 Miles North West
Ontario Provincial Police Museum
Just 5 Miles West
Orillia Boat Cruises
Just 5 Miles North West
Orillia Museum of Art & History
Just 5 Miles North West
Orillia Square Mall
Just 10 Miles North West
Perch Festival (April/May)
Just 3 Miles North West
Port of Orillia
Just 5 Miles North West
Snowvalley Ski Resort
Just 15 Miles South
Simcoe Museum
Just 10 Miles South West
Washago Cruise Lines
Just 15 Miles North West


Nearby Restaurants
Brewery Bay Food Company
East Side Marios
Hill's
Kelseys Restaurant
McDonalds
Tailwinds
Theos Eatery

Nearby Recreation
Bonaire Golf Course
Hardwood Hills Cross Country
Hawkridge Golf Country
Horseshoe Resort Golf Ski
Lake Simcoe
Lake St George Golf
Moonstone Ski Resort
Orillia Boat Cruises
Port of Orillia
Snow Valley Ski Resort
Snowmobile Trails
Lake Couchiching
Tudhope Park
| | | |
| --- | --- | --- |
| | | |


We are conveniently located close to many fantastic attractions. Our knowledgeable staff is happy to recommend any number of excursions in and around Orillia.

Casino Rama Orillia
www.casinorama.com
inquiries@casinorama.com
1-705-329-3325 or 1-800-832-7529 (PLAY)
5899 Rama Rd, Ontario L0K 1T0
Open 24 hours a day, 365 days a year. With over 2,500 slot machines and 110 gambling tables, the Casino is designed to cater to thousands of visitors each day.

Orillia Opera House
www.operahouse.orillia.on.ca
boxoffice_operahouse@on.aibn.com
705-326-8011
20 Mississaga Street W. Orillia, Ontario L3V 6K8
Community events and road shows are presented year-round in both the Lightfoot Auditorium and Studio Theatre.

Leacock Museum - Orillia
www.leacockmuseum.com
705-329-1908
50 Museum Drive, Orillia, Ontario L3V 7T9
One of Canada's premier National Historic Sites, the summer home of famed Canadian humourist Stephen Leacock sits on 9.5 acres of Lake Couchiching shoreline, offering family programs and "Children's Discovery Place". Visit the Book and Gift Shop, and enjoy lunch with a fabulous waterfront view at the Shoreline Museum.

Mount St. Louis Moonstone Ski Resort
www.mountstlouis.com
705-835-2112 or 416-368-6900
#24 Mt. St. Louis Rd. Ontario, Canada

Central Ontario's best for family skiing and snowboarding. It is easy to rent Snow Sport Equipment at Mount St. Louis / Moonstone. We can outfit you with up to date equipment, and have you out on the snow in no time. If you are new to Skiing or Snowbarding be sure to sign up for one of our DISCOVER Packages. The one hour Lesson with our Qualified Instructors will prepare you with the fundamentals of the sport, and it will also teach you how to participate safely.

Bonaire Golf Club
http://bonairegolf.com/
info@bonairegolf.com
1-888-266-2473

Park, Island, River - 27 Holes
Fabulous golf - Incredible golfscape.

Hawk Ridge Golf & Country Club
http://www.hawkridgegolf.com
hrgweb@hawkridgegolf.com
705-327-1610 or 1-888-462-HAWK (4295)
P.O. Box 874, Orillia, Ontario L3V 6K8

Hawk Ridge Golf & Country Club is a full service public golf facility with all the amenities of a private club. Our two 18 hole Championship Golf Courses and full practice facility offer something for all golfers. Hawk Ridge boasts a "Four Star Rating" by Toronto Life Golf Guide.
Heritage Hills Golf Club
http://www.heritagehillsgolfclub.com
info@heritagehillsgolfclub.com
705-726-8200
P.O. Box 665 Barrie, Ontario, L4M 4Y5

Located two kilometers north of Barrie, Ontario, Canada in the beautiful rural surroundings of Oro-Medonte Township, Heritage Hills combines modern golf course design with an appreciation of the heritage of golf and the natural environment. The focus is on golf for those who love the game.

Settlers' Ghost Golf Club
http://www.settlersghost.com
info@heritagehillsgolfclub.com
1-866-504-5534 or 705-733-3595
3421 Line 1 North, RR#1 Barrie, Ontario L4M 4Y8

Settlers' Ghost Golf Club is a beautifully created and maintained 18-hole public golf course. There are four tee decks on each hole giving a total yardage ranging from 4835 yards to 6311 yards.
Orillia Museum of Art & History
http://www.orilliamuseum.org
info@orilliamuseum.org
705- 326-2159
30 Peter Street South Orillia, Ontario L3V 5A9

The Orillia Museum of Art & History showcases the best of Orillia and Lake Country's culture and history through local and nationally significant exhibitions.